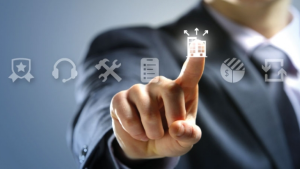 Residential Property Sales Profile
When you select Palmer Realty Services as your preferred Real Estate agents, our commitment to a successful sale of your property is guaranteed.
Professional Services include:
Preparation and implementation of an intelligent marketing campaign, based on differentiating elements guaranteed to produce an outstanding result
Preparation of presentation materials and placing of media advertising
Listing your property on palmerrealtysales.com.au, realestate.com.au and domain.com.au
Direct database marketing to registered buyers
Screening and qualifying buyer enquiry
Conducting open homes and private inspections
Private negotiations with prospective purchasers
Organising a rental appraisal if applicable
Providing detailed weekly progress reports with accurate feedback from the campaign
Implementing sales procedures such as liaising with solicitors, providing contracts for prospective purchasers and supervising pest and building inspections
Property Management Profile
Our property management team successfully manages residential apartments, houses, townhouses, units and villas and commercial properties in the Newcastle and Lake Macquarie region.  Our vacancy rate of less than 1%, is a testament to the efficiency and dedication pf our property management team and the trades people we partner with.  Palmer Realty Services utilizes the latest computer based Property Management system; 'Property Tree' to manage all facets of leasing your investment property such as rental fees, statements, inspections and maintenance reports.  Our experienced property management team have thorough knowledge and understanding of tenancy laws and are able to assist you by ensuring all rights and responsibilities as a landlord are met.
What service do we offer?
Professional services from a trained and local property management team.
Establish an appropriate rent by inspecting your property, conducting market research of similar properties in the area and supply you with a written appraisal.
Organise the advertising for leasing of your property.
Show prospective tenants through your property. A representative from our office accompanies all prospective tenants to all properties. Keys are never just handed out.
Receive applications and thoroughly screen and qualify new tenants. The final decision is always yours with our recommendations.
Collect the bond and two weeks rent in advance prior to the tenant moving in to the property.
Lodge the Rental Bond with the Office of Fair Trading.
We can recommend a suitable agency for Landlord insurance.
We manage the tenancy for you on a day-to-day basis:
Conduct initial, final and routine inspections of your property.
Collect the rent and maintain accurate rental records and receipts. Monitor any tenant arrears.
We issue you with a monthly statement showing all costs and disbursements.
We can make payments on your behalf into any nominated account by you. I.e. Water rates, council rates, mortgage payments & insurances.
Direct deposit funds into your account at the beginning of each month for the previous month. This is done overnight and you have access to your funds the following day. You can also elect to have your funds deposited mid-month or pre-month end in line with your mortgage payments.
Arrange maintenance and repairs on your property as required. We only use professional trades people and utilise a detailed maintenance report system that provides you with regular information.