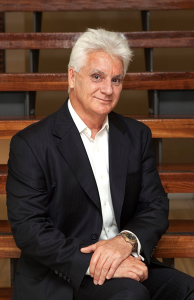 Evan V Palmer, Director/Licensed Real Estate Agent
Evan Palmer has an outstanding resume.  With a background in corporate sales, Evan spent more than two decades handling multi-million dollar deals.  While he thrived in the corporate sector, Evan's long-standing interest in residential real estate prompted him to become a Licensed Real Estate Agent.  Today, Evan combines his expertise in sales, marketing and negotiation with his passion for property.
Those who know Evan, often remark on his determination to get outstanding results for his clients.  Once the sales campaign is underway, Evan's innovative, results-oriented approach to real estate becomes clear, as he goes to great lengths to devise and deliver the kind of marketing campaign that will ensure his vendor's home is exposed to the widest possible market.  At every point during the sales process, Evan communicates constantly with clients, providing frank, reliable feedback about prospective buyers' reactions to their home.  All this contributes to Evan's success as a negotiator who is able to get exceptional prices for his clients.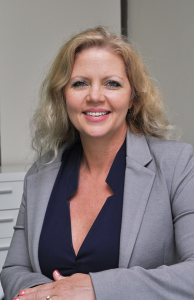 Tressa J Palmer, Director/Licensed Real Estate Agent
Being a mum, running a household and a successful business takes commitment, focus and energy.  Luckily these are qualities Tressa Palmer has in abundance. As a busy real estate agent she prides herself on her ability to build genuine, long-term relationships with both sellers and buyers.  As the mother of eight children she spends an equal amount of time at school events and in the car driving groups of children from one activity to the next.
During her time in the workforce, Tressa who originally hails from Austin, Texas, has worked full-time and part-time schedules and has done her fair share of shift work in a variety of roles including nursing, laboratory technician, waitressing, property management and sales.  With her proactive mindset, energetic enthusiasm and calm yet focused approach she is a consummate professional who always gives her clients 100 per cent.
Tressa understands the life pressures of many of her clients who are focused on both work and personal commitments.  She is passionate about helping busy families sell or buy in a calm, stress free and straightforward manner.
Dean French, Licensed Real Estate Agent
Dean French, continues to forge a widespread reputation for himself with his extremely high level of service, honest approach, and expertise within the local property market. Dean has formal qualifications in industrial chemistry focused on mining explosives in Research & Development, manufacturing, Quality Assurance and training systems.
Dean keeps striving to improve the service he offers his clients. As a result, he continues to undertake extensive professional training, knowing that knowledge is power which in turn will empower his clients and their property.
Those that have applied Dean's advice to their property transactions have achieved outstanding results.
Dean credits his success in the real estate industry to his strong desire to help people, honesty, attention to detail, knowledge of the market, and his single-minded pursuit of excellence.